Servicios de lavandería Dadson
Especialistas en lavanderías
Desde 1962
Dadson Laundry es un negocio operado y de propiedad familiar.
Fundada en 1962, Dadson ofrece servicios y alquiler de equipos de lavandería con monedas y tarjetas para apartamentos multifamiliares. Esto incluye edificios de apartamentos, parques de casas móviles, condominios, hoteles, casas de convalecencia, universidades y bases militares. Ningún edificio es demasiado grande o demasiado pequeño para nuestros especialistas. Dadson ofrece servicios y alquiler de lavadoras y secadoras a California, Arizona y Nevada. Dadson tiene oficinas ubicadas en Los Ángeles, Phoenix, Las Vegas y áreas circundantes. Cada cuenta es administrada personalmente por un representante para garantizar que se satisfagan todas sus necesidades.
I like our new Web - Operated Laundry room, it's amazing. Using my Smart Phone on the DADSON App I load money into my account, enter the machine # on my phone and the machine

...

starts like magic. 2 weeks ago I noticed a dryer door wouldn't stay closed so I called DADSON to report the problem, and today I noticed how it's been fixed.

leer más
Heather Thomas
00:08 12 Mar 22
Here at Dodge Apartments we have used Dadson Laundry since 2000, when Dadson bought out our previous laundry service. They have always done an excellent job of maintaining,

...

servicing when broken and replacing when needed both our washer and our dryer. We are a 4-unit apartment building with an onsite manager on call 24-7. Consequently we have good communication channels.

leer más
Linda Qbq Russell
21:05 06 Feb 22
Good staff at explaining leasing agreements. I had some questions about payments, repairs, and how this works. Wasn't able to read everything over my phone because I was

...

travelling at the time, but the staff setup a call with me and help clear things up.

leer más
Bill Cervantas
17:53 14 Nov 21
Good install. The stackers saved a lot of space in my basement.
Bob Dickson
18:11 02 Sep 21
Very professional and safe. Called in for a repair, and was hesitant due to the virus, but Lindy said her guy will be extra careful as it is company policy. It was very important

...

to me due to internal health conditions I do not get the virus. The man showed up with mask and kept his distance. Thank you for understanding!

leer más
Beth Gables
13:09 05 Aug 21
Will make this short, because their response time was very quick. We live close, so that helps too. Dryer broke down and I could not afford a new one. Called Ronny and he sent

...

a guy. The man showed up about 2 hours later. He fix machine and nothing wrong. Gracias

leer más
Flor Martin
17:01 10 Jul 21
This is absolutely a wonderful company I've been using their services for probably 15 years. They are professional clean and they listen to you they listen to the issues when I

...

call they always pay attention they greet me with good morning or good afternoon. Their technicians and receptionists are attentive to my needs. I wouldn't use any other company to come in do maintenance on my washers and dryers. Absolutely happy with their services I will recommend them on a blink of an eye.....truly amazing services they do⭐⭐⭐⭐⭐

leer más
New customer to Dadson. They helped with my rental washer room. It was a bit rough before. Didn't realize people cared so much until they started complaining. The crew finished

...

the job over the weekend and the machines work a lot better than that old junk I had before.JH

leer más
John Harrison
17:50 17 Jun 21
Dadson services the washer and dryer in my apartment building. Setting up a servicing time is always quick and simple, and they show up and fix the problem. Happy with their

...

professional work

leer más
Mladan Jurkovic
18:12 04 Jun 21
My washer has been broken for awhile. It had some sort of short in it, and would randomly cut off if it was loaded with a lot of clothes. I called for repair awhile back. It too

...

some time because Cali has been so strict with the covit virus, but the washer repair man eventually make it out and he fixed it within a few hours. Some people have to be patient because this stupid sickness affected us all in some way. Just wanted to stop by and give my thanks.

leer más
Mylene Parker
12:11 22 May 21
Easy to work with.Had some questions about the machines this company used. The first person I spoke to wasn't able to help. Just filling in while the sale rep. was out for

...

lunch. She did take my contact info down. After a couple hours, he called me back. We chatted about utility consumption and warranties. For now, I'm leasing one unit to see how weverything will work out. All goes well, I'll buy a few more and expand.

leer más
Erik Nienow
16:31 21 Oct 20
My building has these dadson laundry machine in the building. I guess they are a seperate company or something. Machines always work and it's close to my room. For an apartment

...

building, it's the only one that I seen with a waiting room.

leer más
Zackary Hoppe
18:02 05 Oct 20
There are some washer and dryers on the other side of the street at a hotel. Sometimes, I need t wash some work clothes, and instead of needing to always take them home or drop

...

off at the cleaners, this hidden gem comes in handy. Put in a load and a couple hours later, they are done. Wish I had found this place years ago, especially living in LA!

leer más
Dennis Flatley
17:09 21 Sep 20
Had to replace a dryer recently. The old one was being leased, and the company went out of business, so we needed another partner. So far this one has been great and I'm

...

planning on swapping out a few more. What really helpful is the information sheet Dadson provided, in case my tenants need repair and I'm not around to take care of it.

leer más
Nestor Jackson
13:43 10 Sep 20
5 stars for going outside of the way to help!A family friend recommended I contact this company in case I ever needed a new set of washer and dryers at my hotel. When

...

installation day came, I let the repair man know what was wrong with the old machines and why were bought the new ones. He explained the old one's have been known to breakdown a lot that way due to a design flaw, and he knew how to prevent he. Since I no longer needed the machines, they were going to be discarded. Now that they are fixed, I sold them last week to help recoup on my expense.

leer más
Robert Kennmore
13:39 19 Aug 20
Good support and professional. I've leased with Dadson for many years and they have always treat me very well in renewing the equipment lease. The repair team is very

...

professional and punctual when it comes to scheduling service calls. Thanks again for all the good business, MK.

leer más
Murray Kay
15:17 13 Aug 20
Dadson Washer has provided great service for the properties we manage throughout the years. Our laundry rooms just switched over from quarters to Clean Pay app. Our tenants love

...

the new cashless system.

leer más
Denise Goldberg
15:13 04 Aug 20
Dadson helped me with this layout, which is a huge improvement compared to what we had before.
Hoeger Sidney
15:15 03 Aug 20
HIGHLY RECOMMENDED! My business has struggled to find a reliable service company to help with my. After having Dadson for the past two months, the downtime has cut back

...

significantly. Whether it is routine maintenance or a major repair, these Dadson guys know their stuff.

leer más
Abby Reedmere
09:48 21 Jul 20
Cuidamos de tu equipo,
para que no tengas que hacerlo.
Dadson Laundry tiene como objetivo proporcionar lavadoras y secadoras de calidad para su propiedad. Ya sea que sea propietario de un complejo de apartamentos o administrador de una unidad de vivienda multifamiliar, nuestros electrodomésticos avanzados pueden brindarle tranquilidad cuando se trata de equipos de lavandería. Ofrecemos sistemas de pago fácilmente administrados en nuestras lavadoras y secadoras a través de máquinas de pago operadas con tarjeta y pago por teléfono. ¡Permítanos ayudarlo a crear un cuarto de lavado que encantará a sus inquilinos!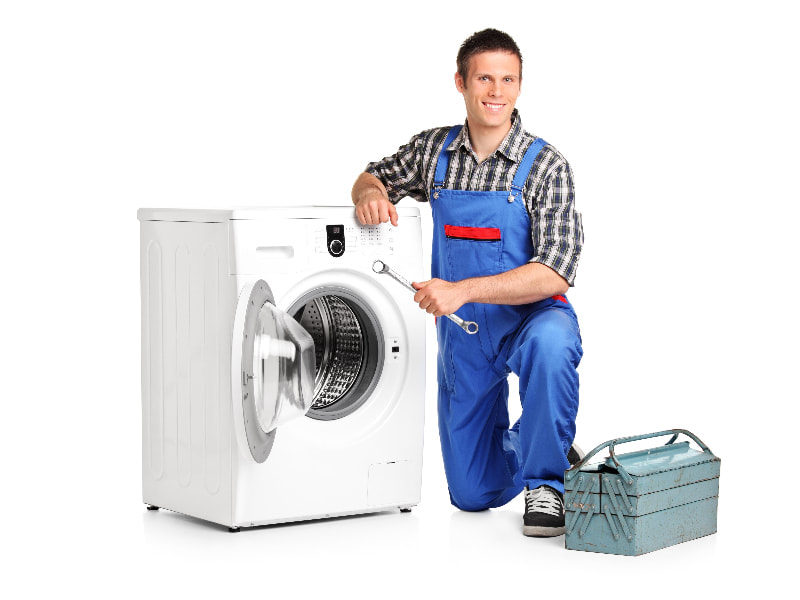 La satisfacción del inquilino es clave
Lo que dicen nuestros clientes ...